ReVolt USB Dual Port - Scosche
Sorry, this item is out of stock
The ONLY cig adapter that we recommend!
Dual USB Charger
ReVolt™ dual is the world's smallest yet most powerful USB car charger for mobile devices.  Each of the USB ports packs 12 Watts (2.4A) of power to charge two iPads or smartphones at once at their full potential.  ReVolt dual is low-profile and lightweight - perfect for any vehicle's power socket.
Smallest, Most Powerful Car Charger
Dual 12 Watt USB ports give you the fastest charging speed possible. The latest iPads have been designed to charge at 12 Watts, making ReVolt™ the ideal charger for these devices. Optimized charging circuitry will not cause any harm to less powerful devices - iPhones and iPods will also charge at the fastest speeds possible. The USBC242M will even charge the Amazon Fire 35% faster than the standard charger.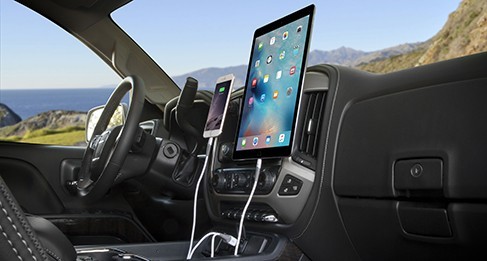 Charge Two Devices at Once
This car charger allows you to charge two devices at once - even two iPads simultaneously. Due to both ports providing 12W/2.4A, no matter your charging combination, both devices will charge at their fastest rate possible, up to 12W/2.4A. Plug in any combination of iPads, iPhones, Tablets or Smartphones with your existing charge & sync cables.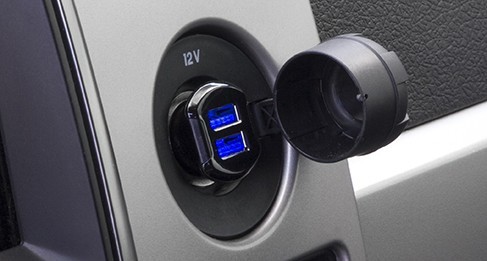 Illuminated USB Port
Plugging in your charge cable is made simple in a dark vehicle with the unique glowing port. Finding your USB ports in the dark have never been easy. Now a thing of the past, the illuminated USB ports make it easier for users to plug in.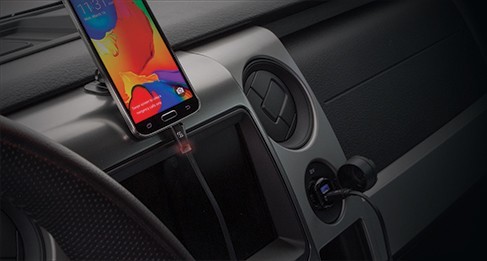 Compatibility
Android users, this Apple Car Charger iPad and iPhone does not limit you. With it's optimized charging circuitry, the ReVolt makes it compatible with all!
Here is a video covering the importance of running the right power system to keep everything charging